Sports Betting In Vermont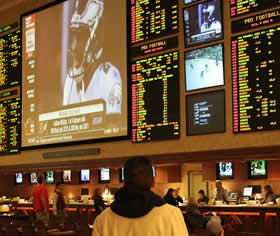 Sports betting in Vermont is one of the best ways to make your favorite sports even more exciting. It's also an even better way to make an inconsequential game mean something. Putting money on the outcome of sporting events is a time-honored tradition and residents of Vermont are able to place these wagers whenever they'd like.
In order to explain how wagering on sports in Vermont can be done, we've put together this page. Here, you'll find all of the laws that govern sports gambling in Vermont, while also gaining access to recommendations for the best legal online sportsbooks in the state. Here, we answer common questions about online sports betting, especially questions regarding deposits. When it comes to sports betting in Vermont, this page should definitely be one of your first stops.
Does Vermont Have Legal Land-Based Sports Betting?
Vermont does not have any land-based sports gambling options for residents. There is a simple answer to this question, too, and it's "PASPA." The PASPA, or Professional and Amateur Sports Protection Act of 1992, prohibited land-based sportsbooks in the U.S. This did not include horse and greyhound racing, though, and a few states were actually grandfathered into the act and were able to continue land-based sports gambling. Vermont, however, was not one of these states.
But, since PASPA was repealed in May of 2018, Vermont lawmakers have been trying to get the ball rolling on state-regulated land-based sportsbooks. Unfortunately, no bills have gained real traction in the state legislature just yet. In the mean time, those looking for land-based sports betting can head to New Hampshire.
Is Online Sports Betting Legal In Vermont?
The short answer is Yes, you cannot get in trouble for online sports betting in Vermont. Like the majority of states in the U.S., Vermont does not have any Internet gambling laws which means it is impossible for sports bettors in Vermont to be prosecuted or charged for making online wagers. If you were to get in trouble, it would be like fining someone for using Google — there just aren't any grounds for doing so.
Vermont is currently considered "unregulated" because of its stance on the Internet gambling issue (i.e. no stance). This makes it much easier for in-state players to bet on sports on the web without any consequences.
Vermont Sports Betting Laws + Statutes
Like other states, Vermont's gambling laws refer to land-based betting. This is because most laws were put in place long before Internet sports betting and casino gaming even existed. That said, we've provided a link to give you more information on the subject in case you are interested in Vermont's current betting laws.
Which Sports Betting Sites Accept Vermont Residents?
Vermont residents should count themselves lucky because almost all of the best USA sportsbooks accept residents of The Green Mountain State. Why? Because there is a huge market for sports betting in Vermont.
In fact, there are dozens of sports gambling and casino-inspired websites that let Vermont players place real-money bets. The challenge is choosing the right site that exceeds your needs as a player.
When looking for a site, we recommend you research reviews and find one that is safe, reliable, easy to use, and fun. In addition, any sports betting website you pick should offer big player bonuses, full-on customer support, and manageable deposit and withdrawal systems. To help, we've included reviews on Vermont's most popular online sports gambling websites.
Facts About Legal Online Sports Betting In Vermont
Over two million sports bets were made last year in Vermont.
First time online sports bettors in Vermont qualify for sign up bonuses worth hundreds of dollars.
There are no laws restricting online sports betting in Vermont when using a site that is based overseas.
Bovada Sportsbook - Best Vermont Sports Betting Site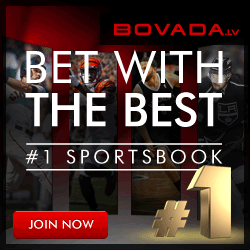 Vermont has always been open to the prospect of land based betting becoming a possibility, but online sports betting has always been available in Vermont and Bovada has been the leading legal sports betting site for Vermont residents for over 20 years.
Bovada makes it easy to join only requiring some personal information and that you are older than 18. Worry not though Bovada takes security seriously and keeps all bettor information confidential. Their bettors identities are as safe as their wallets with easy depositing through trusted services like visa credit cards.
Check out Bovada now and see why they have been top dog in almost every state in the United States, Vermont included.
SportsBetting's Sportsbook - Tons Of Betting Lines For All Sports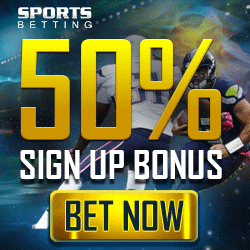 Whether you live in the rolling hills of inland Vermont, or by the sandy beaches, SportsBetting.ag furnishes its users with an online betting experience that cannot even be found in Las Vegas... this is definitely the online sportsbook that Vermont residents have been waiting for.
SportsBetting has been a long time partner of SportsBettingInVermont.com and we proudly recommend them for several reasons beyond being safe for anyone that is at least 18 years old; all 50 states are permitted to sign up, however verification forms will need to be completed before certain deposit + payout methods are unlocked. Once funded, placing your bet and knowing how much you stand to win is something that can be done almost instantly.
Once you have won your fortune payouts are as easy as deposits and your first payout of the month has no fees. Most sportsbook payouts in Vermont will arrive in about a week and users still have time to rebuild their sports betting bankrolls before payment arrives.
BetOnline Sportsbook - Big Deposit Bonuses During Football Season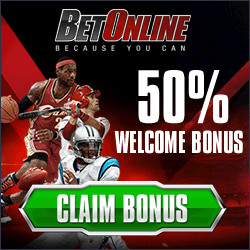 BetOnline is one of our favorite online sportsbooks in the business. If you are looking for safe and legal methods of betting on your favorite sports teams they are your best bet. They have been around for over 10 years and operate offshore ensuring Vermont residents are never at any risk of being in legal trouble for merely placing a wager.
This sportsbook advertises perks that not many other Vermont online sportsbooks can match such as their welcome bonus that matches 50% of your first deposit; $1,000 maximum freeplay on qualifying deposits.
Countless features like a downloadable client that makes betting even easier, a mobile site for when you're on the go, or the exciting live betting feature and you will be hard pressed to find a legitimate reason why you should not go ahead and follow a banner or link to BetOnline right now to get started today!
Top Vermont Sports Betting Sites
Rank
Online Sportsbooks
Bonuses Offered
Rating
US Players?
Play Now!





Other Types Of Gambling Available In Vermont
Vermont has bingo halls, a state lottery, and absolutely no casinos. It is unusual for East Coast states to not have any casinos, though the amount of competition from nearby states may be one of the reasons.
Unfortunately, if a state does not have any casinos by now it is unlikely that it ever will. It takes voter support, interested builders, and some ramifications to make them a reality. There is a silver lining, however, since "no casinos" typically means "no online gambling regulation." As mentioned previously, the fact that Vermont is regulation-free makes it much easier for in-state residents to bet on sports and casino games on the Internet.

Does Vermont Allow Pari-Mutuel Betting?
As of 1976, Vermont no longer has any thoroughbred race tracks. Sorry, horse racing fans! You'll have to find a simulcast racing center in a nearby state or an online alternative.
How Old Do I Have To Be To Bet Sports Online In Vermont?
In order to participate in sports betting in Vermont, residents need to wait until they are at least 21 years of age or older. Playing at an online sportsbook before this age might not cause any problems, but it is always better to stay on the safe side. Waiting until you're 21 ensures that there will be absolutely no problems when you begin sports betting in Vermont.
What Teams Can I Bet On In Vermont?
Without any professional teams based in the state, you may be asking yourself, "what teams can I bet on in Vermont?" Well, just because a team isn't located in your state doesn't mean you can't bet on them. When sports betting in Vermont, you'll have access to odds on teams across the country, as well as those that can be found in your backyard.
Why Was My Credit Card Declined At Bovada
If you happen to be using a credit card for deposits at an online sportsbook, you may come across an issue. On rare occasions, credit cards can be declined when used for sports betting in Vermont. This is because banks, under the UIGEA, are allowed to deny transacting payments to overseas vendors.
There isn't an issue with your card. It also doesn't mean there's an issue with the site you are using. It's just the bank trying to make sure that everything is on the up and up. In order to avoid this, residents can use a number of different deposit methods when sports betting in Vermont. We recommend prepaid cards, as they as extremely similar to Credit cards but won't be declined when you're making a payment.
This is because prepaid cards don't get processed through a bank. They funds on the card have already been purchased, so as soon as you enter in the card's information, your account will be credited within moments. Just make sure that the card is enabled to make online, overseas purchases. Prepaid cards also add another layer of security, because their numbers are linked to a bank account. You'll always be able to find a safe, easy way to fund your account while sports betting in Vermont.
Is Bitcoin Safe To Use For Sports Betting?
Bitcoin is safe to use for sports betting in Vermont for several reasons. When you use Bitcoin, you're getting an added layer of protection. All of your transactions are processed by your bitcoin wallet, so you don't have to put any financial information onto a sportsbook. The info you use to purchase your bitcoins is kept under lock and key. Bitcoin has one of the safest interfaces in the entire world, so when you use this site, you can be confident that everything you input will be kept safe.